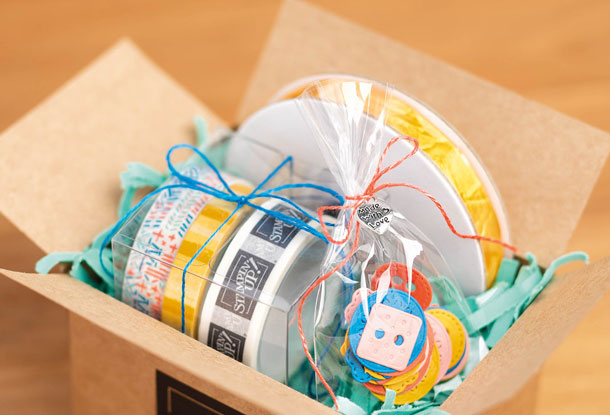 I have loved paper crafting since childhood, so when I found Stampin' Up! it was a natural fit!  I just could not pass up the opportunity to combine my love of paper crafts and people!  Just last year, I gave up my regular job teaching high school math, in order to pursue my dream of running my own business and still teaching, but about ink and paper instead of solving equations.

Have you ever had one of those projects where you are looking for brads, paper, ink, and ribbon all to match?  If so you probably understand how frustrating that can be - which leads into my favorite aspect of Stampin' Up! products.  Scrapbooking was one of my first paper crafting loves so the fact that the products offered by Stampin Up! all color coordinate makes it easy for me to make beautiful pages quickly.  Stampin' Up! also introduced me to card making and other paper crafting projects so I love using our color coordinating products too!  I also love the range of colors and beautiful color combinations that our 40 exclusive colors and 10 In Colors enable anyone to make.  

Honestly, I could go on and on about what I love about Stampin' Up for quite a while so instead of that, please simply call or email me to find out why Stampin' Up! has something great to offer you as well!  I welcome anyone to contact me anytime whether you are interested in ordering product, hosting a home workshop, or becoming a demonstrator yourself!